Buttocks lipofilling, buttocks implants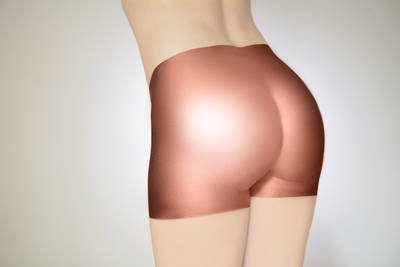 Restore volume to the buttocks through aesthetic surgery
A lipofilling of the buttocks allows us to reinjects the fat, extracted from several areas of the body (upper thigh, thighs, stomach, hips ...), into the glutes to add curve and volume.
Lipofilling of the buttocks gives a more voluminous shape to the buttocks, in harmony with the hips and the thighs. Placing prosthesis in the buttocks is also a possibility. These two techniques have the advantage of creating a permanent result.
Remodeling the buttocks with aesthetic medicine
Macrolane® injections are ideal to shape/ for rounding out the buttocks without surgery or scarring. Macrolane® is a hyaluronic acid gel derived from biotechnology that gives a natural and immediate result.